Spark Shock
Talk

0
3,452pages on
this wiki


Spark Shock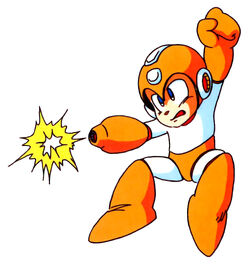 Mega Man using Spark Shock.

Spark Shock (スパークショック, Supāku Shokku?) is Spark Man's special weapon. This weapon basically shoots sparks, as the name implies. Some enemies merely get paralyzed when hit, but a few enemies like Magnet Man can be damaged by this weapon. Its downside is only two enemies can be stunned at a time and you cannot change your weapon while there's one stunned.

However, they changed this in Mega Man III, allowing you to stun enemies and still being able to switch weapons. In some cases, this comes very handy when dealing with Shield Attackers and Jumbigs.
Damage Data Chart
Edit
Known damage values in units for Mega Man 3.
Spark Shock (SP)
Boss
Damage
Needle Man
0
Magnet Man
7
Gemini Man
1
Hard Man
0
Top Man
1
Snake Man
1
Spark Man
4
Shadow Man
1
Doc Robot (Metal Man)
2
Doc Robot (Quick Man)
1
Doc Robot (Air Man)
4
Doc Robot (Crash Man)
1
Doc Robot (Flash Man)
0
Doc Robot (Bubble Man)
4
Doc Robot (Wood Man)
1
Doc Robot (Heat Man)
1
Break Man
0
Kamegoro Maker
0*
Yellow Devil MK-II
0
Holograph Mega Men
0
Wily Machine No. 3: 1st Phase
7
Wily Machine No. 3: 2nd Phase
0
Gamma: 1st Phase
0
Gamma: 2nd Phase
0
Spark Shock freezes the Kamegoro and their shells, but does not damage them.
Spark Shock uses one weapon energy unit in Mega Man 3 and Mega Man III. With a full weapon energy gauge, it can be used 28 times in Mega Man 3 and 19 times in Mega Man III.
Bosses weak against Spark Shock
Edit
Bosses immune to Spark Shock
Edit
Mega Man 3: Needle Man, Hard Man, Doc Robot (Flash Man), Yellow Devil Mark 2, Holograph Mega Men, Gamma
Mega Man III: Dive Man, Drill Man, Skull Man, Punk, Wily Machine
Mega Man: The Wily Wars: Buster Rod. G, Wily Machine (2st Form)
Other media
Edit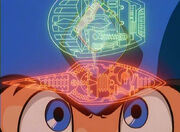 Mega Man uses the Spark Shock and Gyro Attack at the same time in episode 8 of the Mega Man animated series. When obtaining the weapon, an electrode can be seen in its design, probably for firing the sparks.
It also appears in Mega Man Megamix, but it is not used by either Spark Man or Mega Man, but Dark Man 3. It states in his profile that the attack he uses is actually a Spark Shock, which is probably true, considering their similar appearance and effect.