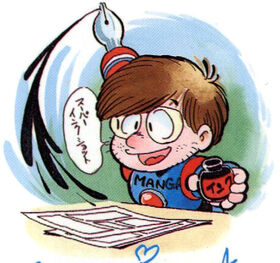 Shigeto Ikehara (池原しげと, Ikehara Shigeto?, born February 26, 1952 in Nyūzen, Toyama), also known as Shigetoshi Ikehara (池原成利, Ikehara Shigetoshi?), is a Japanese mangaka. In 1970 he joined the Tezuka Productions and became one of Osamu Tezuka's pupils. He began working by assisting with Tezuka's works, like Marvelous Melmo and Miracle Shoujo Limit-chan.
Works
Manga
Webcomic
External links
Ad blocker interference detected!
Wikia is a free-to-use site that makes money from advertising. We have a modified experience for viewers using ad blockers

Wikia is not accessible if you've made further modifications. Remove the custom ad blocker rule(s) and the page will load as expected.