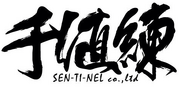 Sen-Ti-Nel (千値練, Sen-Ti-Nel?) is a high quality figure maker. The company made Mega Man figures.
Mega Man figures
4 Inch-Nel series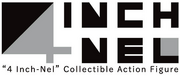 4 Inch-Nel is a series of highly articulated figures that have about 4 inch.
Mega Man Volnutt - Released on July 2017.[10]

Bad Mega Man - Based on Mega Man Volnutt's "evil" appearance from his unheroic deeds. Includes a trunk with 200000 zenny.[11] Has a limited release, being available in the Wonder Festival 2017 [Summer] event and for a limited time in Gen-ti-nel in Japan, and in NYCC2017 in North America.[8]
4 Inch-Nel Lite series
4 Inch Nel Lite is a series of detailed statues.
External links
References
Ad blocker interference detected!
Wikia is a free-to-use site that makes money from advertising. We have a modified experience for viewers using ad blockers

Wikia is not accessible if you've made further modifications. Remove the custom ad blocker rule(s) and the page will load as expected.