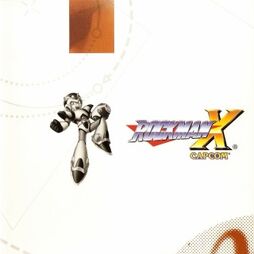 Rockman X Alph Lyla with Toshiaki Ohtsubo
is a soundtrack album featuring different background music for the stages in
Mega Man X
. Released only in Japan, it was published by Sony Records on March 9, 1994.
Track Listing
Prologue - Awakening Road ~OPENING: HIGHWAY STAGE~
Welcome To Mechanical Forest ~FOREST STAGE~
Take Back the Tower ~TOWER STAGE~
Night in the White ~ICEBERG STAGE~
Scrapping Beat ~FACTORY STAGE~
Get Through the Dark ~TUNNEL STAGE~
Spark and Shadow ~POWER PLANT STAGE~
Again ~UNDERGROUND STAGE~
Repliroid King ~VS. LAST BOSS STAGE~
Epilogue - The Transient Silence ~ENDING STAGE~
Ad blocker interference detected!
Wikia is a free-to-use site that makes money from advertising. We have a modified experience for viewers using ad blockers

Wikia is not accessible if you've made further modifications. Remove the custom ad blocker rule(s) and the page will load as expected.