Protecto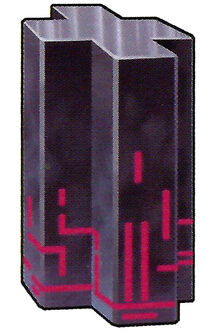 Information
In-Game Information
Virus Genus:
Protecto Family
Variants:
Protecto2, Protecto3
Series Information
In-game Appearances:
Mega Man Battle Network 2
{{{sprite}}}
Protecto (プロテクト, Purotekuto?) is a virus from the Mega Man Battle Network 2 game. They never appear alone and they all need to be destroyed at the same time in one hit, otherwise, their HP restores back to their original amounts. Program Advances are highly recommended to defeat them.
There is a countdown timer on this virus starting at 10. When the timer reaches 0, the virus attacks with a field-wide explosion attack, dealing a total damage equal to one of the virus's HP. After the attack, the countdown resets back to 10 and starts over.
These viruses appear in specific locations of the Secret Areas, usually blocking a way towards a boss or an item. They also always appear in threes of one variant and never mixed with any other virus. Upon their deletion at the specific locations, they never reappear again.
Protecto Family
Protecto
| | |
| --- | --- |
| | Protecto is the standard variety. It has dark-red properties. ProtoMan V3 can be used to delete this variant. |
Protecto2
| | |
| --- | --- |
| | Protecto2 (メガプロテクト, Mega Protecto in Japan) has orange properties. The Ultra Bomb program advance (Little Bomb, Cross Bomb, and Big Bomb) can be used to delete this variant. |
Protecto3
| | |
| --- | --- |
| | Protecto3 (ギガプロテクト, Giga Protecto in Japan) has light-blue properties. The Life Sword 3 program advance (Fire Blade, Aqua Blade, and Elec Blade) can be used to delete this variant, though it needs an Area Grab chip to get in range and boosted by 20 with Attack Plus chips to do enough damage. |
Virus Stats by Game
Protecto

HP:

200

Element:

Damage:

200

Dropped:
3,000 Zennies
Location:

Protecto2

HP:

350

Element:

Damage:

350

Dropped:
Zennies
Location:

Protecto3

HP:

620

Element:

Damage:

620

Dropped:
Zennies
Location:
Trivia