Ad blocker interference detected!
Wikia is a free-to-use site that makes money from advertising. We have a modified experience for viewers using ad blockers

Wikia is not accessible if you've made further modifications. Remove the custom ad blocker rule(s) and the page will load as expected.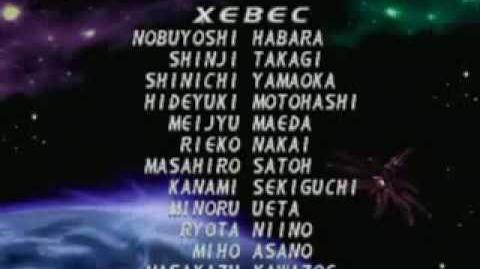 One More Chance is the ending theme of Rockman X4. The song was released as part of the Rockman Theme Song Collection and in a CD single alongside the game's opening theme Makenai Ai ga Kitto Aru and karaoke versions of the two musics. Lyrics by Gorō Matsui, composed by Tetsuji Hayashi, arranged by Takahiro Tashiro and performed by Yukie Nakama.
Lyrics
Umaku ienai koto ga arisugiru mainichi
Dareka kizutsukenai ka itsudatte kowakute

Kitto tozashita kimochi de
Zutto jibun tsukutteru
Dakedo...dakedo...
Sore ja ikenai yo ne! Kora ja watashi ja nai sou ne!

Donna namida mo ONE MORE CHANCE
Hajimete nai koto mada aru hazu yo
Donna itami mo ONE MORE CHANCE
Sore wa kikkake ni dekiru kara
Sukoshi demo ii atarashii nanika
Mitsuketai

Minna to onaji fuku de medatanaku shitereba
Kirawarenai hazu da to tsumaranai seikaku

Motto shite mita koto mo
Nanka gaman wo shite ita
Itsumo...Itsumo...
Wazato warattetari muri ni ukaretetari shiteru

Donna namida mo ONE MORE CHANCE
Mada kizutsuitemo ii hazu yo
Donna nayami mo ONE MORE CHANCE
Sore wa kikkake ni dekiru kara
Akiramenai shoujiki na hitomi
Mitsuketai

Donna namida mo ONE MORE CHANCE
Mada kizutsuitemo ii hazu yo
Donna nayami mo ONE MORE CHANCE
Sore wa kikkake ni dekiru kara

Donna namida mo ONE MORE CHANCE
Hajimete nai koto mada aru hazu yo
Donna itami mo ONE MORE CHANCE
Sore wa kikkake ni dekiru kara
Sukoshi demo ii atarashii nanika
Mitsuketai
Trivia
References