Mega Man Star Force Official Complete Works
Talk

0
Mega Man Star Force
Official Complete Works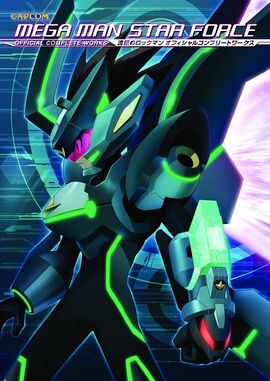 English version cover.
Information
Author(s):
Capcom
Illustrator(s):
Various
Publisher(s):
Capcom
Other Publisher(s):
UDON Entertainment
Published:
March 2009
August 23, 2011 (UDON)
Pages:
176
Catalog Number(s):
ISBN-10:
4862332153(JP)
1926778146(US)
ISBN-13:
978-4862332158(JP)
978-1926778143(US)
Published Price:
2,100 Yen
$39.99 (US)
Mega Man Star Force Official Complete Works (流星のロックマン オフィシャルコンプリートワークス, Shooting Star Rockman Official Complete Works?) is a book with a collection of illustrations, character designs, concept art sketches, location designs and information from the Mega Man Star Force series.
See also