Locations from the Mega Man Legends series.
Locations
Locations in Terra and their ruins.
Manda Island
Calbania Island
Shiross Island (シーロス島, Shīrosu Shima?)
1-1 Ruins
1-2 Ruins
1-3 Grasslands
1-4 Town
1-5 Valley Road
1-6 Beach Ruins
1-7 Plateau
Pauran Island (パウラン島, Pauran Island?)
2-1 Grasslands
2-2 East Town
2-3 North Ruins
2-4 Northeast Ruins
2-5 Haunted Ruins
2-6 West Town
2-7 West Ruins
Ilux Island (イルクス島, Irukusu Shima?)
3-1 Outskirts of Town
3-2 Sewer Ruins
3-3 Snow Town
3-4 Snowfield
3-5 Northwest Ruins
3-6 Hidden Ruins
3-7 Ruins Control Room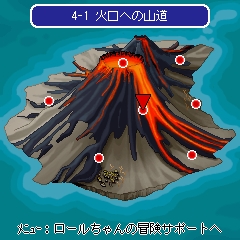 Urakoi Island (ウラコイ島, Urakoi Island?)
4-1 Crater Mountain Road
4-2 Crater Ruins
4-3 Base of the Volcano
4-4 Town of Volcanic Island
4-5 Wasteland of Decisive Battle
4-6 Sealed Ruins
4-7 Ruins Control Room
Ancient Tower (太古の塔, Ancient Tower?)
5-1 In Front of Central Tower
5-2 West Tower
5-3 East Tower
5-4 North Tower
5-5 Central Tower Interior
5-6 Central Tower Upper Level
5-7 Central Tower Final Room
Vehicles and other locations
Ad blocker interference detected!
Wikia is a free-to-use site that makes money from advertising. We have a modified experience for viewers using ad blockers

Wikia is not accessible if you've made further modifications. Remove the custom ad blocker rule(s) and the page will load as expected.