Mega Man Legacy Collection 2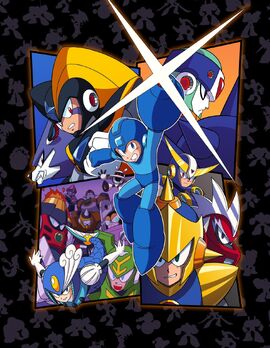 Game Information
Publisher(s):
Capcom
Platform(s):
PlayStation 4, Xbox One, and PC
Release date(s):
August 8, 2017
Genre(s):
Action Platformer
Mega Man Legacy Collection 2, known as Rockman Classics Collection 2 (ロックマン クラシックス コレクション2, Rockman Classics Collection 2?) in Japan, is a game collection from the classic Mega Man series produced by Capcom and Digital Eclipse. It is set to be released on August 8, 2017, for the Playstation 4, Xbox One, and Windows (via Steam).
This game is a follow-up to the previous Mega Man Legacy Collection title, and consists of the remaining four titles from the core Mega Man series.
Games included
Extras
Gallery
Challenges: Like it's predecessor, it possesses different challenges from each of the four games. One alteration as seen in the trailer, is now the exact times to complete the challenges to qualify for the medals is now present for the player to view before entering the challenge after the challenge is completed the first time.
Music
The DLC add-ons from Mega Man 9 and Mega Man 10 are unlocked after completing each game once without requiring an actual download.
Gallery
Videos
External links
References
Ad blocker interference detected!
Wikia is a free-to-use site that makes money from advertising. We have a modified experience for viewers using ad blockers

Wikia is not accessible if you've made further modifications. Remove the custom ad blocker rule(s) and the page will load as expected.