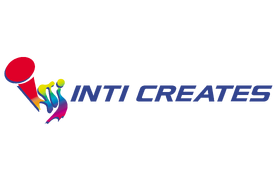 Inti Creates (インティ・クリエイツ, Inti Kurieitsu?) is a video game developer founded in 1996 of former Capcom staff. The company is best known for the Mega Man Zero and Mega Man ZX series of games. It has also taken a great part in the development of Mega Man Battle Chip Challenge, Mega Man 9 and Mega Man 10.
Others games they worked on included Mighty no. 9, Speed Power Gunbike, Fantastic Children, Eureka Seven vol.1: New Wave, Azure Striker Gunvolt, Blaster Master Zero, and some games from the Crayon Shin-chan franchise.
External links
Ad blocker interference detected!
Wikia is a free-to-use site that makes money from advertising. We have a modified experience for viewers using ad blockers

Wikia is not accessible if you've made further modifications. Remove the custom ad blocker rule(s) and the page will load as expected.