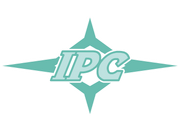 IPC is a manufacturer of PETs, and one of the five biggest companies in all of Electopia.[1] Shuseki Chaud, the father of Eugene Chaud, serves as the company's president, which is the source of the family's wealth and prestige. Because of the company's huge income, IPC often sponsors lots of funds to scientists with cutting edge PET technology as the return. IPC also served as the primary sponsor of the N1 Grand Prix in Mega Man Battle Network 3. Outside of being mentioned, however, IPC never appears in the main games.
IPC stands for "Ijūin PET Company," an acronym that lacks meaning in the English language games since the family name was changed from Ijūin to Chaud. In the anime MegaMan NT Warrior the company was translated as BlazeQuest, Blaze being the family name (Eugene Chaud is named Chaud Blaze in the English anime).
Gallery
References
↑

"ロックマン エグゼ オフィシャル設定資料集". Capcom Official Books, 2006, p. 16.
Ad blocker interference detected!
Wikia is a free-to-use site that makes money from advertising. We have a modified experience for viewers using ad blockers

Wikia is not accessible if you've made further modifications. Remove the custom ad blocker rule(s) and the page will load as expected.