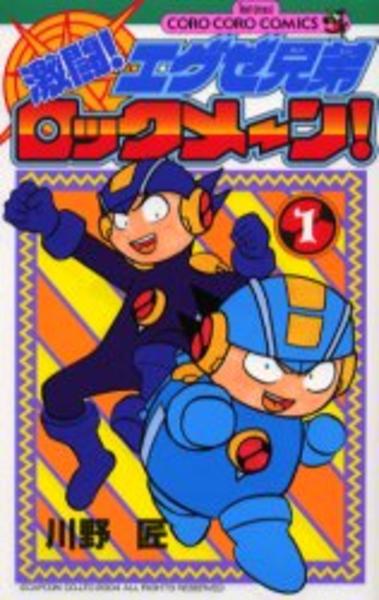 Gekitou! EXE Kyoudai Rockmeen! (激闘!エグゼ兄弟ロックメ~ン, Gekitou! Eguze Kyoudai Rokkumēn?, roughly "Fierce Fighting! EXE Siblings Rockmeen!") is a comedy manga by Kawano Takumi based on the Mega Man Battle Network series. It was serialized on Shogakukan's Bessatsu CoroCoro Comic from April 2003 to October 2006, and was published in two tankōbon volumes.
Story
The manga is about the life of the twin brothers Netta Rokuta (六田 熱太, Rokuta Netta?) and Neiji Rokuta (六田 冷二, Rokuta Neiji?), two players of Mega Man Battle Network games.
See also
Ad blocker interference detected!
Wikia is a free-to-use site that makes money from advertising. We have a modified experience for viewers using ad blockers

Wikia is not accessible if you've made further modifications. Remove the custom ad blocker rule(s) and the page will load as expected.