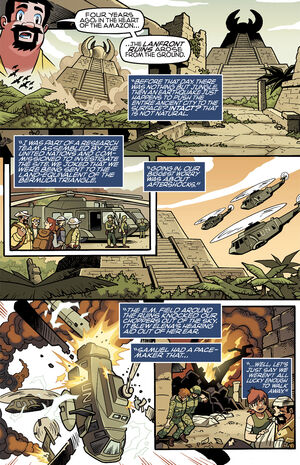 Elena is a minor character from the Mega Man comic book series by Archie Comics. She was one of the members of the research team assembled by the United Nations to investigate the Lanfront Ruins when it mysteriously resurfaced in the Amazon after an earthquake. She has hearing impairment, requiring a hearing aid. When the team's chopper crashed due to the electromagnetic field in the area, she also became deaf again due to her hearing aid malfunctioning. She appeared briefly in a flashback from Pedro Astil in issue 29.
Ad blocker interference detected!
Wikia is a free-to-use site that makes money from advertising. We have a modified experience for viewers using ad blockers

Wikia is not accessible if you've made further modifications. Remove the custom ad blocker rule(s) and the page will load as expected.