Ad blocker interference detected!
Wikia is a free-to-use site that makes money from advertising. We have a modified experience for viewers using ad blockers

Wikia is not accessible if you've made further modifications. Remove the custom ad blocker rule(s) and the page will load as expected.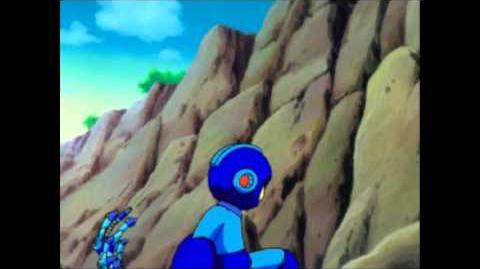 Brandnew Way is a song composed by Takumi Osawa and performed by GANASIA that is used as the ending theme from the games Rockman 8: Metal Heroes and Super Adventure Rockman.
Lyrics
Original / Romaji Lyrics
English Translation

Mukashi yume ni mite 'ta TV no naka no hiiroo-mitaku
Ichiban suki na kimi wo mamoretara
Omoi to urahara ni mune no kizu wa namida ni natte
Furueru yarusenasa wo tsutsunde kieta

If I can defend my dearest you
Like a hero in a TV show I dreamt of
The wounds feelings and hesitation
brought in my heart turn to tears

Kimi wa warai-nagara boku ni te wo sashidasu
Kawashita yakusoku wa yuuki ni kawatte yuku

You laugh and show me a hand
The promises we exchanged turned into courage

Owari no nai ashita wa umi no you ni fukakute
Itsu ka kono kimochi sarawarete shimawanai you ni
Wasurenaide mabushii hitomi ni utsutte ita
Brandnew sky Boku-ra wa Brandnew way
Mata arukidasu

The endless tomorrow is deep like the sea
Someday As if these feelings were never touched
Don't forget
The Brandnew sky in those dazzling eyes We go on a Brandnew way
Again we walk on

Omoide wa itsu shika uso no you ni iro-asete yuku
Chiisa na kobushi wa ima rekishi wo kizamu

After some time memories fade like lies
Those little fists now make history

Ano koro no boku-ra wa mujaki ni kakenukete
Taisetsu na himitsu wo sunaba ni umete 'ta ne

Back then we ran about carefree and innocent
I guess we buried that important secret in the sandy beach

Owari no nai jikan wa yume no kakera atsumete
Machi ga kawatte mo kimi wo mamoru boku de itai
Wasurenaide kokoro no kyanbasu ni egaite 'ta
Brandnew sky Boku-ra wa Brandnew way
Mata arukidasu

We gather pieces of a dream in endless time
Even if the town changes I want to stay the same defending you
Don't forget
The Brandnew sky painted in your heart We go on a Brandnew way
Again we walk on

Arasoi no hazama de nakusu mono aru kedo
Yakusoku wa ima demo futari wo tsunaide iru

There's something lost in the straits of battle
But even now our promise holds us together

Owari no nai itami wa mada hajimatta bakari de
Mae to kawaranai jounetsu wo sagashi-tsuzukeru
Wasurenaide kokoro no kyanbasu ni egaite 'ta
Brandnew sky Boku-ra wa Brandnew way
Mata arukidasu

The endless pain has just begun
I continue to search the feelings that will never revert to as before
Don't forget
The Brandnew sky painted in your heart We go on a Brandnew way
Again we walk on

Wasurenaide mabushii hitomi ni utsutte ita
Brandnew sky Boku-ra wa Brandnew way
Mata arukidasu

Don't forget
The Brandnew sky in those dazzling eyes We go on a Brandnew way
Again we walk on
References